Warsaw Chopin Airport (WAW)
Find the most important information about Warsaw Chopin Airport: Flights (Departures, Arrivals), Parking, Car Rental, Hotels near the Airport and other information about WAW Airport. Plan your travel to Warsaw Airport with the information provided in this guide.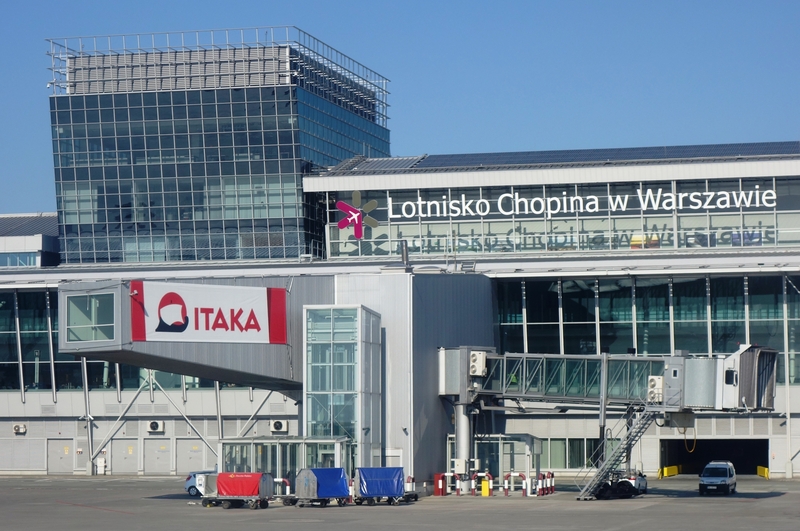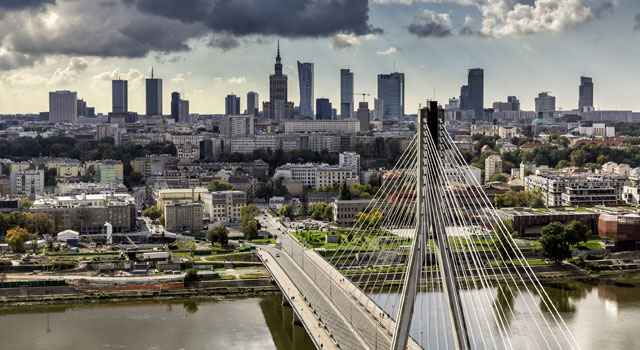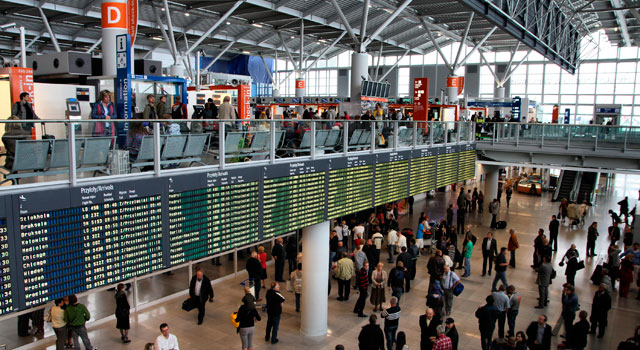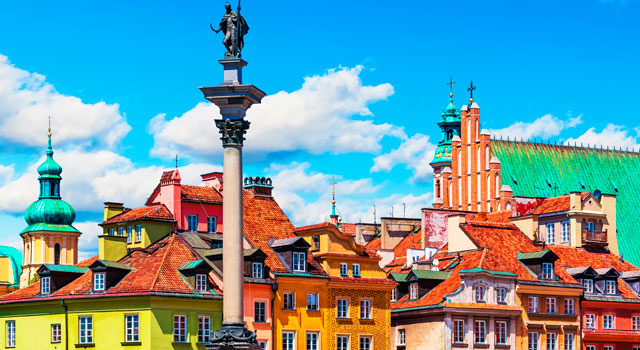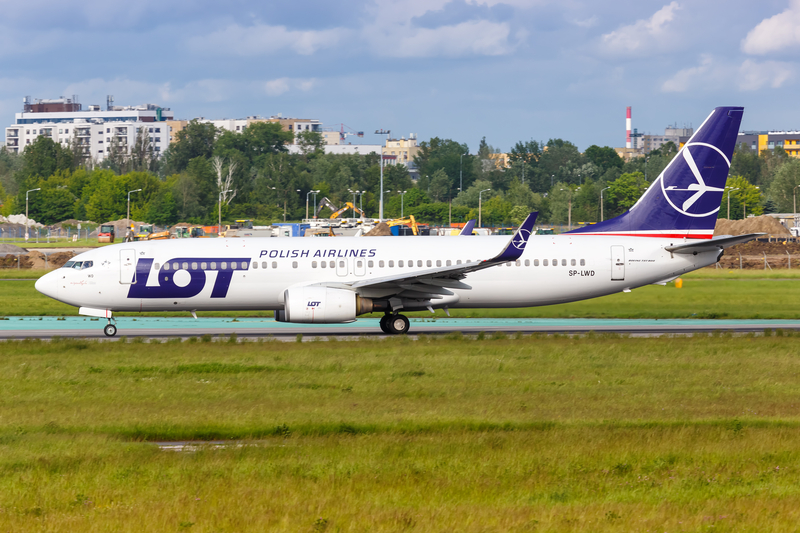 Warsaw Chopin Airport (IATA: WAW, ICAO: EPWA), also known as Warsaw Frederic Chopin Airport, is one of the two international airports serving the capital of Poland, Warsaw, along with Warsaw Modlin Airport.
Warsaw Airport is located in the Wlochy district, 10 kilometres south-west of Warsaw city centre. It is a hub for LOT Polish Airlines and a focus city for Enter Air, Nordica, Smartwings Poland, Sprint Air and Wizz Air.
Top 5 international destinations from WAW Airport are London (Heathrow, Gatwick and Luton), Paris (Charles de Gaulle), Kyiv (Boryspil and Zhuliany), Frankfurt and Amsterdam.
According to statistics, in 2019 Warsaw Chopin Airport handled 18,860,000 passengers. These numbers represent an increase of 6.2% in terms of passenger traffic compared to the previous year.
During 2020, Warsaw Airport only registered 5,473,224 passengers due to coronavirus crisis.
In 2021, the Airport handled 7,473,734 passengers.
There is only one terminal in Warsaw Airport known as Terminal A. Terminal A joints the former Terminal 1 and Terminal 2.
Warsaw Airport Terminal consists of the following sections:


South Hall: Check-in areas A and B. It is the old part of the terminal and have been refurbished and reopened to passenger traffic in June 2015.


North Hall: Check-in areas C, D and E.


With the opening of the modernised part of the terminal, Warsaw Chopin Airport can accommodate 25 million passengers annually.
It operates the departures for all Star Alliance and Oneworld airlines, among others.
Warsaw Chopin Airport is equipped with the following services and facilities:

- ATMs
- Banks and Currency Exchange
- Shops
- Postal Services
- Lounges
- Chapel
- Areas for Children
- Free Wi-Fi
- Duty free stores
Contact
About Warsaw
Warsaw is the largest and capital city of Poland, located in the east-central part of the country. Once known as Paris of the East for its beauty, about 85% of the city was destroyed in WWII. After this event, Warsaw was reconstructed and gained the name of Phoenix City. The Warsaw Ghetto upraised in 1943 and was home of the Jewish who were deported to the concentration camps.

Once in Warsaw, you should visit the Old Town, an UNESCO World Heritage Site. The Castel Square, St. John's and the King Sigismund's Column are also other sites worth to be seen.
History of Warsaw Chopin Airport
Warsaw Airport was opened in 1934 and During World War II, Okęcie was often used as a battleground between the German Army and Polish resistance and was almost completely destroyed.


The airport was rebuilt in 1945, being LOT Polish Airlines the responsible to do that. In 1969, a brand new terminal was operational and a year later, the airport served its first million passengers.


In 1990 after the fall of the Soviet Union, a new terminal was started and finished 2 years later, Terminal 1. Terminal 2 was built in 2007-2008.


WAW Airport was known as Warsaw - Okecie Airport until it was renamed in 2001 as a tribute to the Polish composer Frédéric Chopin. The name Okecie Airport is still being used in some cases.


The most recent changes in the airport were made in 2012 in time for the UEFA Euro 12 football championship.
Airlines and destinations
There are almost 50 airlines operating at Warsaw Chopin Airport with approximately 300 daily flights daily to international and domestic destinations.
LOT Polish Airlines is the main airline in the airport, generating about 40% of the airport traffic. The second largest airline in the airport is Wizz Air which is growing rapidly, increasing the number of available routes.
There also some companies with several charters such as Enter Air, Ryanair Sun, Sprint Air and Smartwings Poland.
At Warsaw Chopin Airport there are the following means of transportation:

Bus: The following bus lines connect Warsaw Airport to the city centre: 175, 188 and N32. Additionally, lines 148 and 331 get to other destinations along Warsaw.
See more information


Taxi: By taxi is another great way to get safe and sound to Warsaw city centre. The taxi companies are located outside the Arrivals level, in the first level.
See more information


Train: Train is the best way to reach Warsaw city centre. The service connects Warsaw Airport with the city centre within just 20 minutes.
See more information


Car Rental: Rent a car in Warsaw Chopin Airport and explore Warsaw and its region on your own. Compare prices and get the best fares!
See more information